world-renowned
oculoplastic surgeon
In beverly hills and santa barbara
WELCOME TO THE PRACTICE OF
Oculoplastic Surgeon Mehryar (Ray) Taban MD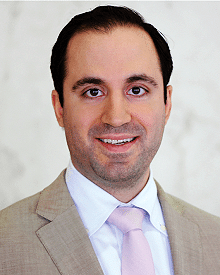 Dr. Mehryar (Ray) Taban is a compassionate Oculoplastic plastic surgeon (eye plastic surgeon) who provides his patients with the best possible care. He is an eyelid, orbit and facial plastic cosmetic and reconstructive surgeon who practices in the greater Los Angeles area, including Beverly Hills, Los Angeles, and Santa Barbara.
Dr. Taban is also an Assistant Clinical Professor at UCLA.
Cosmetic and reconstructive facial and eyelid surgery has become one of the most rapidly expanding subspecialties in
surgery. In choosing eye plastic surgery, it is important that the surgeon you choose is a specialist in the area you wish to address and routinely performs the procedure(s) to meet your needs.
As a Los Angeles Oculoplastic Surgeon, Dr. Taban specializes in cosmetic and reconstructive eyelid surgery. He has had extensive training and is double board certified by the American Society of Oculofacial Plastic and Reconstructive Surgery (ASOPRS), American Board of Ophthalmology (ABO), and a diplomat of the American Board of Cosmetic
Surgery (ABCS). As a cosmetic eyelid plastic surgeon, he believes in achieving natural looking results and
uses minimal incision techniques for quicker recovery.
He provides his expertise in the areas of (cosmetic and reconstructive) eyelid, orbital and lacrimal surgery in his offices in the greater Los Angeles area (Beverly Hills and Santa Barbara).
Multiple Appearances on The
Doctors TV Show
I needed surgery (DCR) as I had tear duct obstructions … I visited 4 doctors in total before selecting Dr. Taban. … Dr. Taban performs endoscopic DCRs. … I am happy to report that after 7 months, the procedure with Dr. Taban is still a success! … Thank you, Dr. Taban, for letting me wear eye makeup once again!
S.H.
Main Office
9735 Wilshire Blvd #319
Beverly Hills, CA 90212
Satellite Office
2320 Bath St #301
Santa Barbara, CA 93105