Perhaps you've been considering a cosmetic procedure to improve the appearance of your eyes, which have become more old or tired looking than you'd like. Yet, for a plethora of reasons, you've hesitated – perhaps because you want to learn about others who have already undergone such a procedure with success.

If you don't know anyone close to you who has undergone a
cosmetic eye treatment
, it's very likely that a celebrity you like or admire has successfully undergone such a procedure to rejuvenate their appearance. While it's true that Botox Cosmetic, dermal fillers, and facelift procedures have gained the most fame, the truth is that many celebrities or others who are constantly in the public eye undergo more under-the-radar corrective procedures because, as the saying goes, the devil's in the details.
As such, you might be surprised to learn that the appearance of your eyelids could be heavily contributing to an aged appearance. The tissues around the eyes begin to show the effects of aging through ptosis, which is essentially the drooping or sagging of excess skin around the eyes.
Droopy eyelids can affect one eye or both at the same time, making you appear stressed, tired, medicated, or older. Droopiness can also make it difficult to keep your eye(s) open; in only one eye, it can make it look as if the eyes are not the same size.

For these and other eyelid conditions, well-known Beverly Hills double board-certified oculoplastic surgeon Dr. Ray Taban has an effective solution, which many celebrities have undergone, as well: blepharoplasty, a surgical procedure to improve eyelid appearance.
What is Blepharoplasty?
Also known as an eyelift or eyelid surgery, blepharoplasty is a surgical procedure to remove excess skin and fat in the eyelids and tighten or lift the lids for a more youthful look that helps restore self-esteem. The surgery is delicate and should only be trusted to a trained, experienced, and highly-skilled oculoplastic surgeon.

As a standalone facial rejuvenation treatment, blepharoplasty is very effective; yet, it is also frequently performed along with other procedures, including facelifts, laser skin resurfacing, lip injections, and more.
The general goal of the procedure is to restore the eyelid or eyelids to their normal position, though it depends on each patient's given condition. The surgery normally takes an hour or less, depending on the extent of the excess, sagging skin.


The procedure is minimally invasive, which makes for a quicker recovery that's also less painful, although results and pain tolerance vary. Most patients don't have more than 2-3 days of downtime, however, a full recovery won't take place for 10-14 days, as it can take that long for the swelling or bruising to subside. In most cases, vision usually remains unimpaired throughout recovery.
To learn how effective a blepharoplasty is and how it can help you sustain a more youthful appearance, here are 11 celebrities who've undergone the procedure with good results.
11 Celebrities Who Have Rejuvenated Their Appearance with Blepharoplasty
Bono
The frontman for rock band U2 may always hide behind his ever-present shades but that hasn't prevented him from rejuvenating his appearance with eyelid surgery.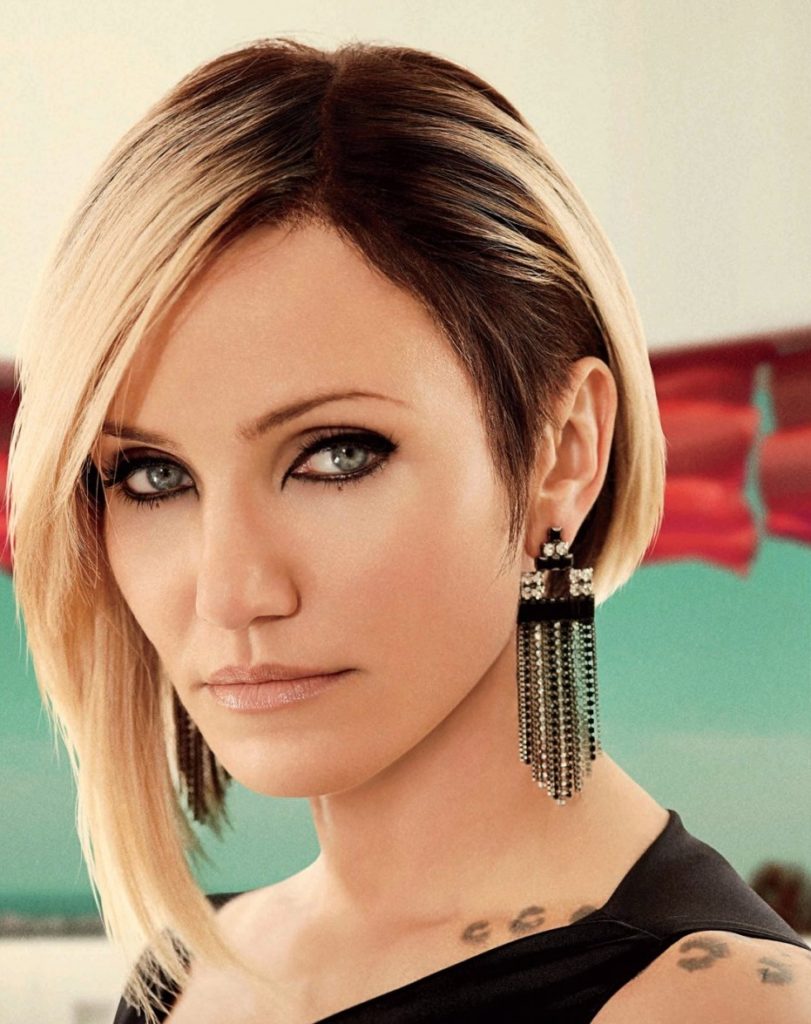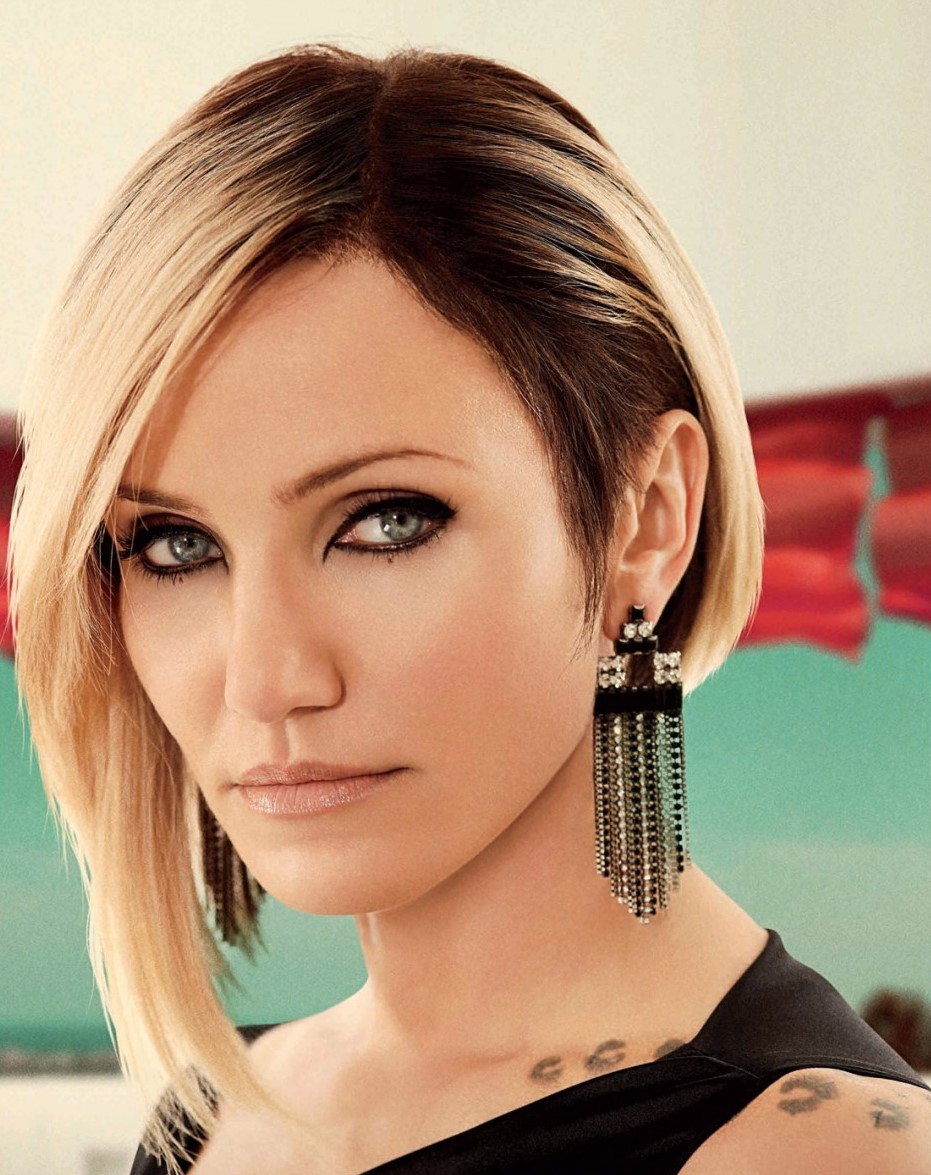 Cameron Diaz
Eyelid surgery is one of the secrets to Ms. Diaz keeping her megawatt smile and glowing appearance into her 40s.
Renee Zellweger
The Oscar winner has undergone surgery on her eyelids to help correct the droopiness that made her appear as if she were always squinting. The eyelid procedure successfully restored her vibrant, youthful appearance.
Catherine Zeta-Jones
The Oscar-winning actress underwent a blepharoplasty to sustain her seemingly ageless, smooth appearance.
Tom Cruise
No need to wonder how he seems to always look charmingly boyish, as the superstar actor has undergone lower blepharoplasty to keep looking youthful and relevant.
Paul McCartney
Another aging icon in his 70s, Sir Paul has undergone a surgery to improve his droopy eyelids and under-eye bags.
Al Pacino
How does Pacino do it now that's he's in his mid-70s? Eyelid surgery has helped the acting icon retain his appearance.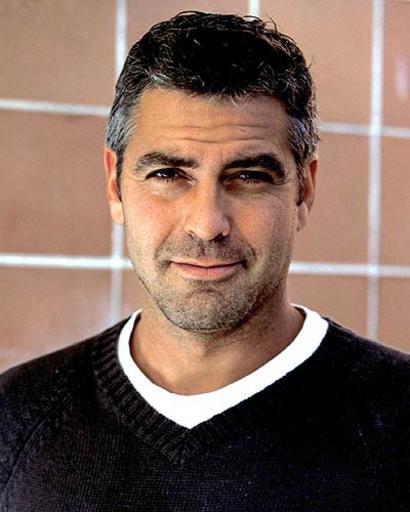 George Clooney
It's not always about good genes, as after making his break into the industry, the iconic and handsome heartthrob underwent surgery on the eyelids to keep up his handsome appearance and desirability.
Charlize Theron
Even Hollywood's reigning best actress has had cosmetic help, although she has never directly admitted it. However, it seems that her eyes have been given a restored lift via blepharoplasty.
Tina Turner
The legendary singer and dancer seems to have fought droopy eyelids and a tired appearance by undergoing eyelid surgery to keep herself looking more youthful and vibrant.
Blepharoplasty Could Be the Solution You're Looking For
Any surgical procedure on the eyes is delicate, and eyelid surgery is no different. That's why you should trust this procedure only to an experienced, highly-skilled oculoplastic surgeon with a long, successful track record.
Contact Dr. Taban today to schedule a consultation online or call 877.958.9277 (Beverly Hills) or 805.669.9101 (Santa Barbara).