Meet Dr. Taban
Dr. Taban presented at the Vegas Cosmetic Surgery symposium on June 19th, on topic entitled "Lateral browlift using temporal (pretrichial) subcutaneous approach under local anesthesia". In short, this is a modified brow lift technique that is minimally invasive with quick recovery and can be performed under local anesthesia in the office!
Dr. Taban attended the World Ophthalmology Congress. He presented a lecture on: "Minimally invasive posterior approach ptosis surgery". Dr. Taban provides the best care with minimally invasive techniques. Dr M. Ray Taban just published the first ever textbook chapter in using 5-FU (5-Florouracil) for wound modulation in aesthetic eyelid and periorbital surgery. 5-FU is a versatile anti-metabolite that can be for scar therapy, eyelid retraction, and encapsulated injected autologous fat. It can also be used to treat chalazions. Dr. Taban has penned a number of textbook chapters on the topic of blepharoplasty.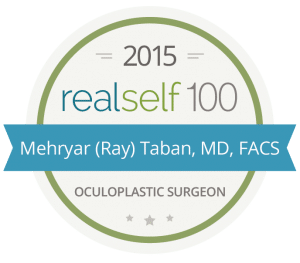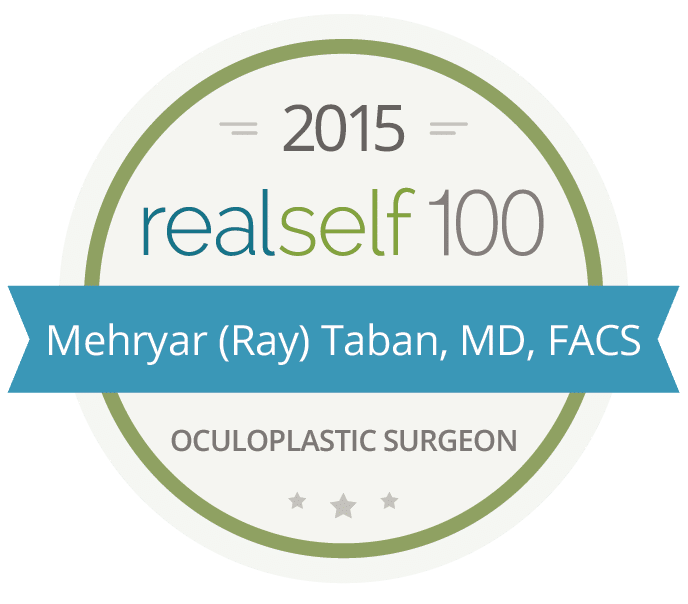 Press Releases
Beverly Hills Plastic Surgeon Presents the 45-Minute Eyelift
Dr. Mehryar (Ray) Taban now offers cosmetic eye surgery in less than oen hour at La Peer Health Systems in Beverly Hills. Read the entire press release on PRweb.com.
News
Dr. Mehryar (Ray) Taban was an invited speaker at the annual Cedars Sinai Plastics Symposium. The audience included plastic surgeons, dermatologists, oculoplastic surgeons, and other surgeon from across the nation and locally. He gave two talks: 1) Insights on lateral canthoplasty 2) Complex Ptosis repair.
Dr. Taban is always learning about new surgical procedures and ways to better himself as a surgeon. He takes extreme pride in his ability to keep up with new technology in an ever changing medical field.
To keep up with all of the latest news and press pertaining to Dr. Taban and the types of surgical procedures he performs, follow us on Twitter and Facebook.
Radio
Listen to Dr. Taban on ESPN LA radio on Orbital Fractures
Contact Dr. Taban
Always learning and practicing the best in new surgical procedures and technology, Dr. Taban aims to provide a comprehensive and caring approach to each patient that he encounters. If you'd like to better understand what facial plastic surgery, cosmetic procedures, or orbital surgery can do for you, contact us today to schedule an inital meeting with our very own world renowned surgeon.