Seems like you can't throw a rock in Beverly Hills without hitting a plastic surgeon's office or a soccer mom carrying a Louis Vuitton handbag.
Consequently, you can find several doctors or surgeons to choose from if you're looking to get plastic surgery performed on your eyes to regain a more youthful appearance.
You don't want to trust anyone with your eyes, hence you want to make sure you're specifically visiting a Beverly Hills Oculoplastic Surgeon.
Performed by a board-certified Beverly Hills Oculoplastic Surgeon: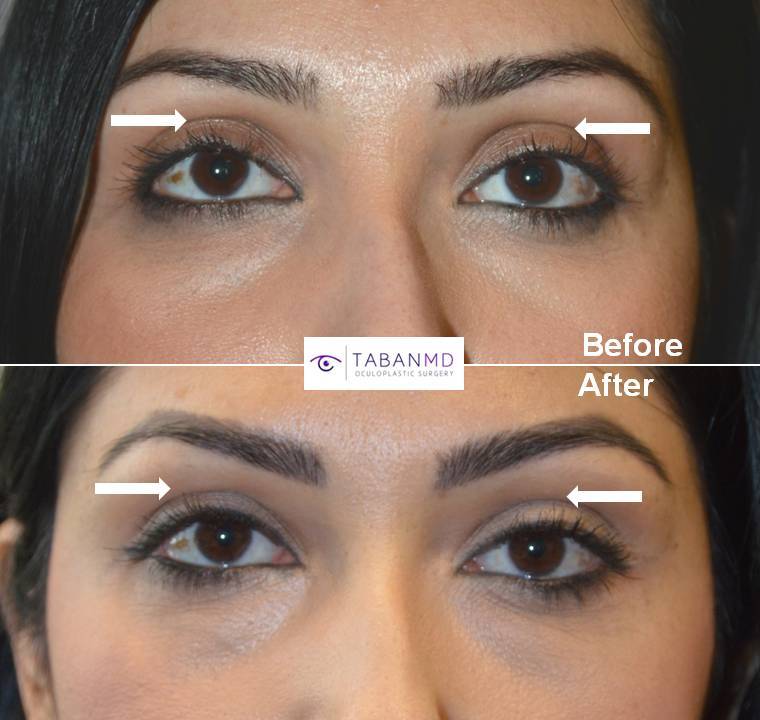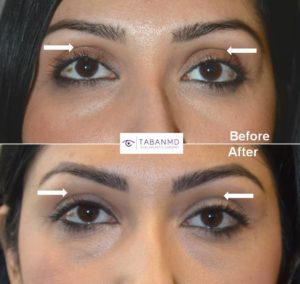 Why select an eye plastic surgeon?
First, a board-certified Oculoplastic Surgeon is highly trained to operate exclusively on the eye and surrounding facial tissue.  They are an ophthalmologist who has completed an additional 2-year fellowship on cosmetic and reconstructive eye plastic surgery (including eyelids, orbits and lacrimal system).
Similarly, a qualified oculoplastic surgeon will use minimally invasive techniques in order to provide the quickest and most natural results possible.
Common Conditions to Visit an Oculoplastic Surgeon For
Second, if you're researching an Oculoplastic Surgeon in Beverly Hills or in Los Angeles, you may be suffering from:
Droopy upper eyelids (Ptosis)

Bulging eyes

Puffy eye fat pockets

Dark Eye Circles

Asymmetry of the eye

Uneven eyelid folds/creases

Shallow eye sockets

And other distortions of the eye
Therefore, a full consultation and evaluation by a qualified surgeon will determine your treatment plan.
Typical results to expect after an eye procedure include
Third, when you select the appropriate board-certified oculoplastic surgeon, whether you visit Beverly Hills or Los Angeles, they will do a full evaluation and determine the best procedures and treatment for your specific anatomy.
As a result, they may either suggest a surgical procedure, such as a cosmetic eyelid surgery, or a non-invasive procedure, such as upper eyelid filler injections.

Some Oculoplastic surgical procedures, such as a cosmetic lower blepharoplasty, can be performed under local anesthesia with oral sedation (similar to going to the dentist) or with IV sedation at an outpatient surgical center.  

Larger procedures therefore, such as those for bulging or frog eyes, may require general anesthesia.  Your eye plastic surgeon will recommend the best option for you.
Benefits of Eye Plastic Surgery
Finally, when considering procedures, whether surgical or non-surgical, near the eye and facial tissues there are 4 main categories you may fall into:
Cosmetic Eyelid Surgery

Reconstructive Eye Plastic Surgery

Orbital (Eye Socket) Surgery

Injectables
Click the links above to learn more about which category an Oculoplastic Surgeon can help you with.
Among the benefits of eye plastic surgery include:
A natural more youthful appearance

A more rested appearance and rested looking eyes

No puffiness

No dark circles

Minimal downtime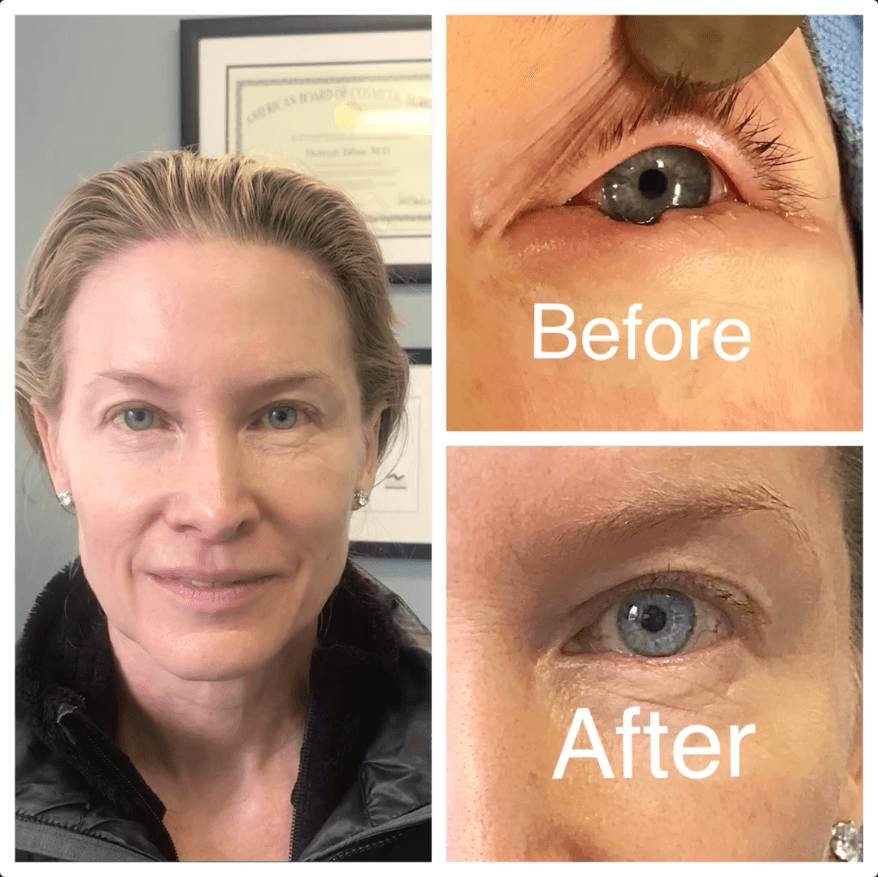 Selecting the Right Beverly Hills Oculoplastic Surgeon
Consequently, Beverly Hills is widely considered a mecca for beauty seekers from around the world, however you want to remember that your top priority is to always select a board-certified Oculoplastic Surgeon for your eye plastic surgery needs.  
Dr. Mehryar (Ray) Taban has earned patients trust from Beverly Hills to Santa Barbara and all across Los Angeles, California, the US and the world. 
Check out Dr. Taban's reviews and patient testimonials.