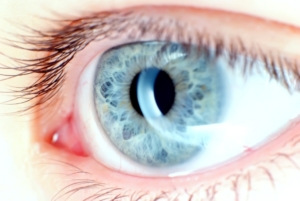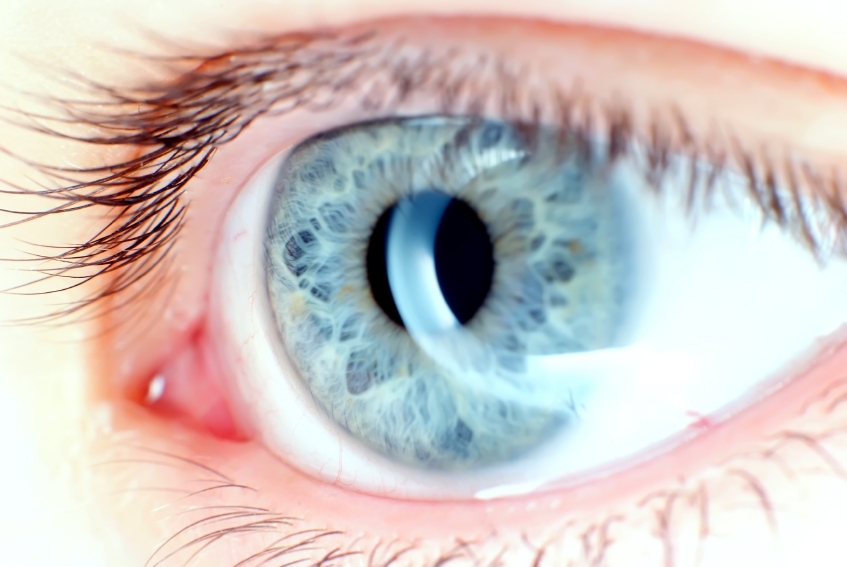 In today's hectic world, where people are on the go nearly around the clock, nobody can afford to be perceived as tired or lacking energy. We humans get our clues about one another from many different body signals, but one of the most important is through eye contact. If your eyes look sleepy, saggy or dull, you are giving the impression that you are not fully energized or even sad looking. Droopy eyelids and hooded eyes also make you look older and may lead to self-conscious behavior that others could perceive as a lack of confidence. In some instances, the sagging or drooping may be so pronounced that it actually interferes with your vision. Luckily, a relatively simple surgical procedure called upper blepharoplasty ("eyelid lift") can re-open your eyes, giving you are more alert, energized and youthful look.
Unveiling the Mirrors to Your Soul With an Eyelift
By removing excess skin during the upper blepharoplasty procedure, an oculoplastic surgeon will help bring the sparkle back to your eyes, whether you suffer from loose or excess skin that occurs as a result of the aging process or from loss of muscle tone, otherwise known as ptosis. Hooded eyelids, drooping eyelids, saggy eyelids, sad-looking eyes, and tired-looking eyes will all respond well to this surgery.
Some eyelift patients may benefit from adjuvant therapies such as a brow lift that lifts the skin and prevents it from dropping over the eyes, ptosis surgery to tighten the underlying muscle, fat replacement or dermal fillers to make the eyelid look more youthful, and/or lower blepharoplasty to correct under-eye bags. Performing both upper blepharoplasty and lower blepharoplasty simultaneously is referred to as quad blepharoplasty, which may be necessary for those suffering from numerous conditions, not just drooping eyelids.
Dr. Mehryar (Ray) Taban also performs Asian upper blepharoplasty in Los Angeles, which respects each patient's ethnicity and unique anatomic features. As with any cosmetic procedure, the end result of an eyelift must be in harmony with the patient's face, enhancing his or her looks subtly and naturally.
Hidden Eyelift Treatments, Visible Benefits
Upper blepharoplasty is performed with local anesthetic through oral sedation, which means you will be awake during the procedure. If preferred, we also offer IV sedation. The lack of need for general anesthesia is one factor that speeds recovery time after an upper blepharoplasty.
You will be able to open and close your eyes while the upper eyelid surgery is performed. In fact, this is asked of during the upper blepharoplasty procedure, as it allows Dr. Taban to create symmetric and aesthetically pleasing eyelids for all of your natural eye positions.
During the upper blepharoplasty procedure, an incision is made in the eyelid crease, which will allow the scar to remain hidden. The amount of skin removed will be sufficient to resolve your drooping eyelid, but not so much that you will look like you have had "work done" or be unable to close your eyes. Knowing how much skin and/or fat to remove and whether extra fat or fillers are required takes not only surgical expertise but an advanced knowledge of facial aesthetics and anatomy, which is part of what Dr. Taban's eyelift procedures so successful.
Finding Success in Upper Blepharoplasty Healing
After your upper blepharoplasty, experience some bruising around the eyes, which lasts for approximately 10 days. During that time, you will need to refrain from exercise and heavy lifting but can otherwise go about most of your daily routines. Your eyesight will not be affected at all. You will not even have to wear an eye patch. In addition, there is no pain!
The eyelift sutures are removed after seven days, at which time you can resume exercising and all other normal activities. Full healing after eyelid surgery takes up to three months. During that time, you may experience some residual swelling and redness from your eyelift.
After your skin has healed, you should not look as if you have had surgery. In fact, you will probably be surprised by the number of people who comment on how much younger and more vibrant you seem after your eyelift, but who will not be able to put their finger on exactly why that is.
Finding the Right Eyelift Practitioner Is Essential
As with any surgical procedure in Los Angeles, finding the right practitioner can mean the difference between happiness and dissatisfaction in your eyelift. With cosmetic eyelid surgery, obtaining natural results that make you look refreshed and alert without looking "done," requires a practiced hand, deep knowledge of the eye's anatomy, knowledge of facial aesthetics, and an ability to understand the eyelift patient's needs.
Dr. Taban is an oculoplastic specialist with expertise in cosmetic blepharoplasty and revision blepharoplasty surgery, a double board-certified by the American Society of Ophthalmic Plastic and Reconstructive Surgery (ASOPRS), the American Board of Ophthalmology (ABO/AAO), and a diplomat of the American Board of Cosmetic Surgery (ABCS). You can read and watch patient testimonials to learn more about upper blepharoplasties.
Click here to learn more about upper eyelid surgery.
To schedule a consultation to learn more about what is causing your droopy, wrinkled, saggy, or hooded eyelids and what procedures are needed to give you the alert, rejuvenated look you desire, please contact expert eye plastic surgeon Mehryar (Ray) Taban, MD, FACS, at his offices in Beverly Hills (310-499-2565) or Santa Barbara (805-556-7099), California, or fill out the online contact form.
Next, read Having Problems with Tear Production? These Tear Duct Surgeries May Be Right for You.