Eyelash extensions have been a popular trend for quite some time for women who do not naturally have thicker, longer eyelashes, but that may change soon. Many women from all walks of life use or may have used eyelash extensions with adhesives, but they might doublethink that now due to a growing number of complications arising from its usage. According to Dr. Mehryar (Ray) Taban, there are a variety of risks that women have experienced by using eyelash extensions with adhesives and women should know about these risks so they can utilize safer products on the market.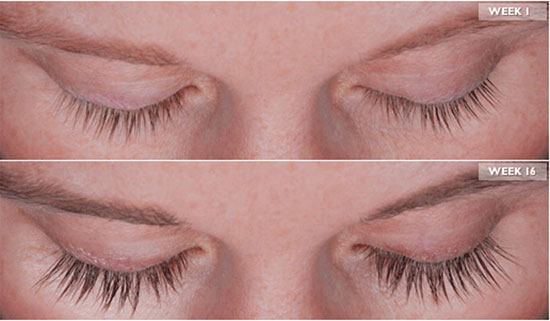 What are Eyelash Extensions?
Eyelash extensions consist of single synthetic fibers glued one by one to natural eyelashes which are then fixed in place by formaldehyde-based adhesives or other biologic glues. Cosmetic eyelash extensions and the adhesives used to apply them to eyelids can present dangers to consumers, according to the American Academy of Ophthalmology (AAO). A 2013 Consumer Reports article discusses several cases in which patients experienced infections and allergic reactions to formaldehyde-based adhesives used with eyelash extensions.
There are a number of risks that result from eyelash extensions. Not only do the chemicals in the adhesives cause irritation and infections, but eyelash extensions themselves carry bacteria and fungus which increase the risk of infection. Irritations are caused by direct contact or hypersensitivity from substances used to attach them.
Some specific dangers of using these extensions include:
-Infection of the cornea
-Infection of the eyelid
-Swelling of the eyelid
-Permanent or temporary loss of eyelashes
The AAO urges consumers to use caution if considering eyelash extensions. In addition to these risks, many women experience eyelash thinning which causes women to use eyelash extensions even more frequently. This only makes matters worse because with repetitive usage of eyelash extensions, traction alopecia can result. This is a condition whereby the hair falls out because of excessive tension to the hair shaft. Consequentially, this creates damage to the hair follicle slowing down and possibly stopping hair production. Temporary false eyelashes have a similar effect because by pulling them off, there is a higher risk of removing the natural lashes which can slow or cease hair growth.
Other Options to Enhance Eyelashes
The eye area is a sensitive part of the face so the utmost care should be used when applying any product. Dr. Taban understands this and offers the Latisse product as an option to enhance eyelashes. Latisse is an FDA approved product that works by prolonging the growth cycles of the eyelashes resulting in longer, thicker and darker eyelashes over time. Latisse has become very popular especially with celebrity spokesmodels such as Brooke Shields, Christina Hendricks, and Claire Danes. The results are impressive with lashes showing significant improvements beginning after six weeks with full results after 12-16 weeks.
Dr. Mehryar (Ray) Taban is a Beverly Hills oculoplastic surgeon and he performs the Latisse product consistently with excellent results. He is one of the few board certified surgeons who is a member of the American Society of Oculofacial Plastic and Reconstructive Surgery (ASOPRS), diplomat of theAmerican Board of Cosmetic Surgery (ABCS), and certified by the American Academy of Ophthalmology (AAO). He uses the latest technology in surgery, including minimal incision techniques, to provide quicker recovery times and natural outcomes.